Java is one of the most popular programming languages for being object-oriented, concurrent and class-based. The language is serving for over 2 decades, but its innovative features and continuous evolution have kept it current. Major changes that have been experienced are Enum, Generics, and Autoboxing. No wonder; experts believe that Java is the best programming languages ever developed.
People, new to the software development industry, are confused about which programming language to invest in. If one had to go by the popularity, Java Web Application Development Company would certainly be the first choice. That justifies the increasing number of enterprises investing in this popular language.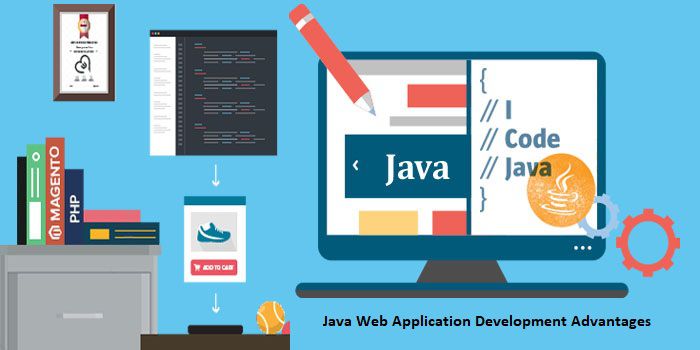 Use Cases of Java Language
So, what are the use cases of Java language? Oracle claims that over 2 billion apps, devices and websites are powered by Java. That is a huge number and tells us that there must be some highly useful and important application of Java as a programming language. Here are a few common applications of Java language:
1. Android Apps Development
You will be surprised that multiple mobile apps on your Android phone are powered by Java programming language. That reveals a lot about the potential that still needs recognition. Most popular apps are Whatsapp, Linkedin, Flipkart and Facebook.
2. Web Application Development
Another popular industry where Java serves is the development of web applications and E-Commerce websites. With the advancement of E-Commerce, the scope has only broadened. Brands are taking a keen interest in investing in Enterprise Applications in Java. Popular examples include SAP, NetSuite, Alfresco, Liferay, Youtube, Google, Netflix, and Mix.
3. Big Data
Companies have to handle a large volume of data which is a complex job to perform. Java Big Data Application Development Tools like Hadoop are powered by Java language in multiple ways. It includes Apache Spark, Elastic Search (ELK), Cassandra, and HBase.
Advantages of Java Programming Language
1. Simple to Learn
The language is known for its easy to write, compile, and debug features when compared to other languages including C++, Objective-C, and C#. That's a huge advantage because this guarantees that Java programmers become productive in an extremely short time period. In addition to that, Java is appealing all because of its fluent English-like syntax. This means that it is easy to read the logic.
2. Object-Oriented Programming
Here comes another benefit of using Java language. This allows you to build modular programs as well as reusable code keeping the system extensible and flexible.
3. Rich APIs
Java offers APIs for different activities comprising Database connection, I/O, XML parsing, networking, utilities, and much more.
4. Powerful Rapid Development Tools
Large numbers of development tools are powered by Java making it an even more powerful option for developers. Eclipse and Netbeans are extremely strong platforms contributed effectively in making Java what it is today. It makes coding easier and provides highly powerful capabilities for debugging.
5. Open Source Libraries
The presence of a large number of open source libraries with industrial support has guaranteed that Java gets to be used everywhere. Some of these libraries are contributed by several popular organizations including Apache, Google, Yahoo, Facebook, and LinkedIn. That makes Java even more popular among the masses.
Wrapping Up:
We have already discussed all key points regarding why invest in Java language for enterprise application development. If you are looking for a great opportunity, JavaIndia is the perfect option to consider. Not only the language is easy to learn, but it also opens up business opportunities. Most clients Hire Java Developers to have their software applications developed, customized from the scratch and as per requirement.